LED High Power 1W Vehicle Strobe Light Bar/Warning Lightbar LTL220
LED High Power 1W Vehicle Strobe Light Bar/Warning Lightbar LTL220
LED High Power 1W Vehicle Strobe Light Bar/Warning Lightbar LTL220

| | |
| --- | --- |
| Voltage: | DC12V/24V/12- 24V DC |
| LED power: | 1 W |
| Switch: | controller |
| Flash pattern: | multiple |
| Installation: | mount bracket combining with hook to install |
| Temperature: | -40 to +55°C |
| Waterproof/dust-proof grade: | IP65/full lightbar and IP68/module light |
| LED colors: | amber, red, blue and white |
| Housing color: | gray, black |
| Materials: | aluminum /PC |
| Size: | 780*315*98mm |
Specification:
GENIII SUPER BRIGHT Led
Voltage:DC12V or DC24V,
High-quality and low energy,
Flashing patterns:18 kinds of flashing pattren
Certificate:CE,IP65,ISO9001-2008
This Mini Lightbar can make be Dual Color Light
Feature specification for warning light:
1) Mini lightbar working voltage:DC12V or DC24V
2) Ambulance lightbar
(led sign,emergency light)is unique design for lightbar and good sell in
our company at present
3) This Mini Lightbar adopt high quality led light (led lightbar), the warning sign is very
brightness and very popular! it can visible both at night and during the
day and is very easy to installed and comes with mounting hardware for
roof mount. There is no need to drill unnecessary holes into your vehicle to install this bar!
4)flash pattern have more than 18 kinds
5) the lense of Mini lightbar is made from high quality polycarbonate material with high rigidity and strong impactface .
the surface of the dome have been plated with protective coating .which made colour not easy to fade .It is weatherproof,
which means the superior sealed function .the base material is aluminum. the working temperature can be -45°C to 55°C.
Reliable control panel with switching to control the Mini lightbar.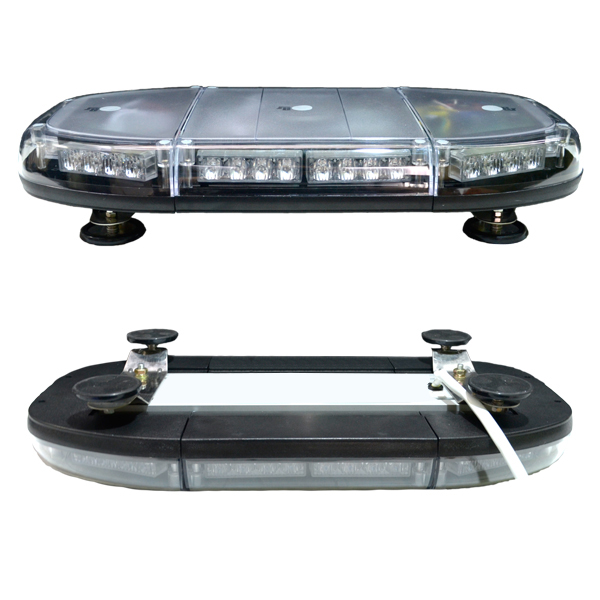 Welcome to our website! Please send your words at any time in the following form and ask us, we will contact you and provide you with the corresponding service as soon as possible. Please write in English.