Super bright emergency mini lightbar LED strobe mini warning lightbar LTL217
Super bright emergency mini lightbar LED strobe mini warning lightbar LTL217
Super bright emergency mini lightbar LED strobe mini warning lightbar LTL217
| | |
| --- | --- |
| Voltage: | DC12V/24V/12- 24V DC |
| LED power: | 1 W |
| Switch: | controller |
| Flash pattern: | multiple |
| Installation: | mount bracket combining with hook to install |
| Temperature: | -40 to +55°C |
| Waterproof/dust-proof grade: | IP65/full lightbar and IP68/module light |
| LED colors: | amber, red, blue and white |
| Housing color: | gray, black |
| Materials: | aluminum /PC |
| Size: | 780*317*98mm |
Product Advantages:
1. High Power LED Model,6LED/4LED Model, LED Module Used 1W or 3W High power LEDS
and with Reflector optics system makes LED lights more wide and bright, it is show up super bright.
2. MiNIbar Compact structure design, Rugged, Light weight, effectve view angles, Fashion appearance,Simple installation.
3. Can used Dual color LEDS
4. Ultrathin Design.
5. LED Module Base have Aluminum heat sink and optimize design make it Effective Dissipate heat and Can prolong life.
6. Materials: Aluminum alloy Body and PC Lens.
7. House used Aluminum alloy Body, thermal-resistant, durable and anti-UV.
8. Switch: Can with multiple switch or Cigar Lighter with ON-OFF key and flash pattern Key.
9. High efficiency Waterproof, dustproof, shockproof. IP65/full lightbar and IP67/LED module.
10. Magnetic installation foot or Bracket with Hook to installation.
11. Customized lengths are accepted.
12. Customized controller and Flash pattern are accepted.
13. Customized Dome color and LED color are accepted.
14. Customized Multi function controller are accepted.
15. OEM and ODM orders are welcome.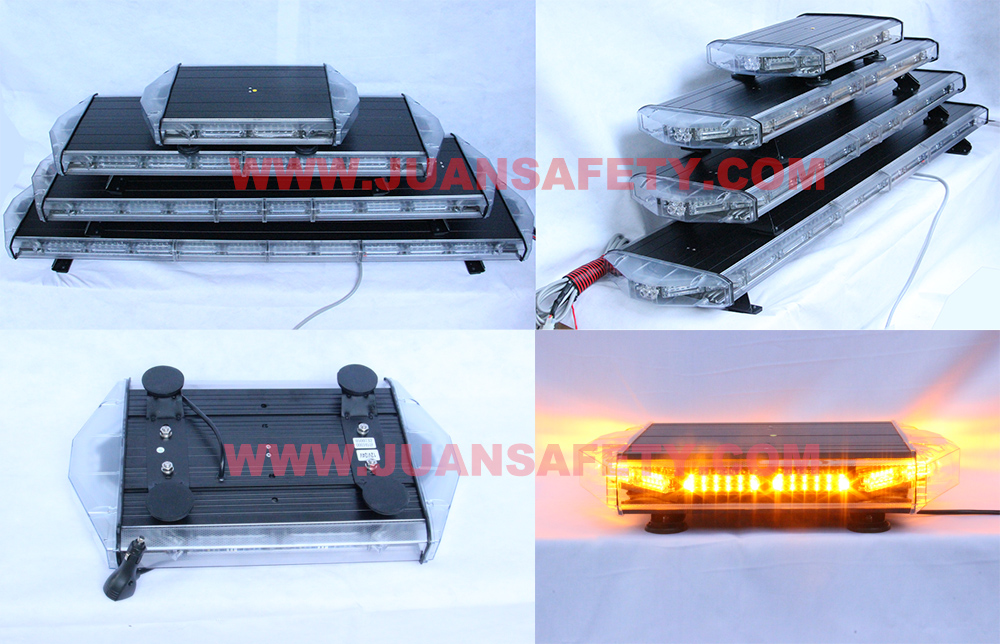 Welcome to our website! Please send your words at any time in the following form and ask us, we will contact you and provide you with the corresponding service as soon as possible. Please write in English.