AT7200 Rapid Screen Alcohol Tester
Law Enforcement Alcohol Testers With Fuel Cell Sensor
Model: AT7200
Sensor Type: Accurate Testing: Fuel Cell;Pump Suction: Semiconductor
Sensor Life: Fuel Cell: 2 years;Semiconductor: 5 years
Consecutive Working: Around 2000 times
Dimension: 293mm*413mm*407mm(L*W*H)
Weight: 600g
Description:
AT7200 rapid screen alcohol tester is available for detecting the presence of alcohol in breath. In a few simple steps, alcohol-screening results can be obtained at any location.
Features:
Both Fuel Cell and Semiconductor Sensor-accuracy and Fast
Both Accurate and Rapid Pump Suction Test Method
3.7V/5000 mAh Lithium Battery
Traffic Baton with White and Red Lighting Indication
Switchable Result Units(mg/l, g/l, %BAC, ‰BAC) and Temperanture Scale(℃, ℉)
Anti-backflow Mouthpiece for Health and Safety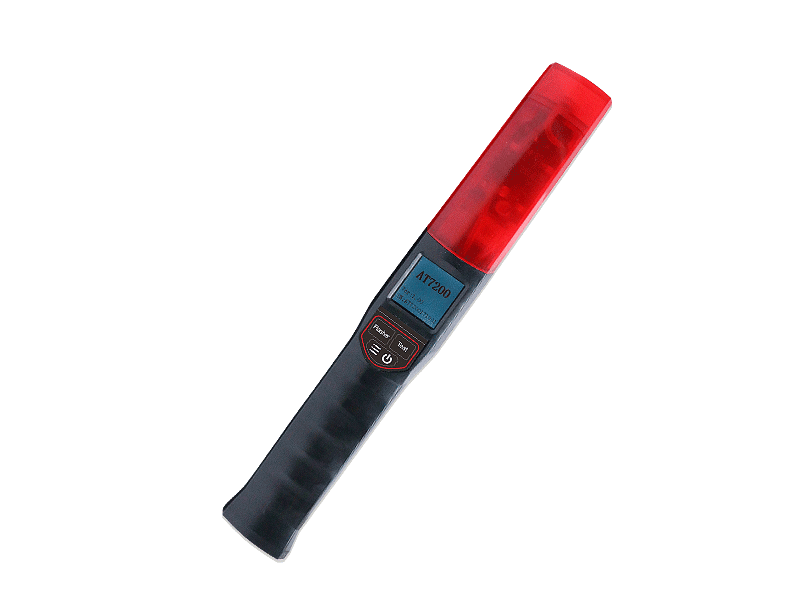 Model: AT7200
Sensor: Accurate Testing: Fuel Cell;Pump Suction: Semiconductor
Sensor Life: Fuel Cell: 2 Years;Semiconductor: 5 years
Range: Pump Suction Mode: 0~220mg/100ml(0~1.000mg/L);Accurate Testing Mode: 0~440mg/100ml(0~2.000mg/L)
Consecutive Working: Around 2000 times
Dimension: 293mm*413mm*407mm(L*W*H)
Weight: 600g

Welcome to our website! Please send your words at any time in the following form and ask us, we will contact you and provide you with the corresponding service as soon as possible. Please write in English.